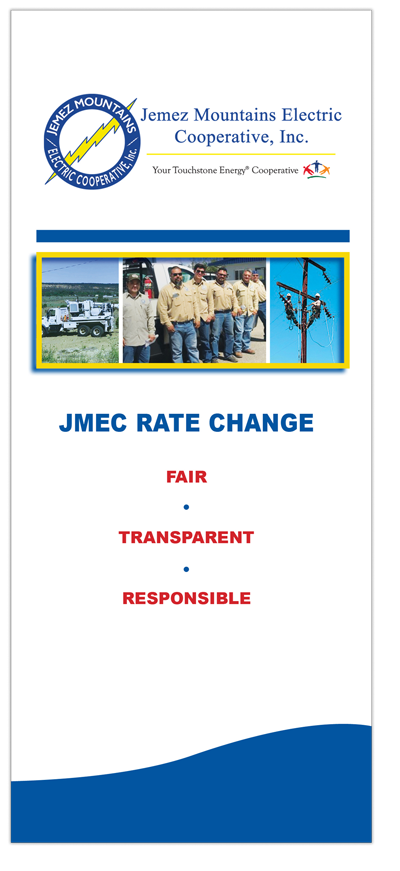 In December 2021, Jemez Mountains Electric Cooperative, Inc., (JMEC) filed for a rate increase using 2019 as its test year for its cost-of-service study with the explanation that though not the most recent 12-month period, it was the most "normal" energy use 12-month period before the onset of changes resulting from the COVID-19 pandemic.
 
On February 23, 2022, the New Mexico Public Regulation Commission (PRC) issued an order requiring JMEC to file an amended application with an updated cost of service study, using the most recent possible 12-month period.
 
On June 10, 2022, JMEC filed for a rate increase based on the new cost-of-service study using the 12 months ending February 28, 2022, as the test year.
While energy use across all rates classes – residential, small and large commercial, street lighting – changed in the aftermath of the pandemic the goal for the rate increase is unchanged – to balance the need of our members for reliable service at the lowest practical rate with the needs of JMEC to be financially sound so we are able to meet those needs.