JMEC Board Invites the Community to Submit Letters of Support to Include in Broadband Grant Application
ESPAÑOLA, N.M., Sept. 1, 2022 – The Jemez Mountains Electric Cooperative, Inc., board of trustees has approved the start of a broadband project which will make high-speed internet with Fiber to the Premises available to subscribers in our territory. The cooperative will be applying for some of the significant grant funding available from the state of New Mexico and the federal government to help build out the internet infrastructure and would like to include letters of support from the JMEC community in its grant application(s).
The letters from community members, businesses and organizations can help tell the story to state and federal grant reviewers of how great the present need is and how having high-speed internet can make a difference in life, business and community health.
Those who would like to help JMEC with its grant application(s) for broadband funding, may write and sign a short letter to JMEC about why you support the cooperative bringing quality internet service to this territory.
Drop letter off:                      
Jemez Mountains Electric Cooperative, Inc.           
ATTN: Tomas Barela
19365 S.R. 84/285
Hernandez, NM 87537
 or, email letter to: tbarela@jemezcoop.org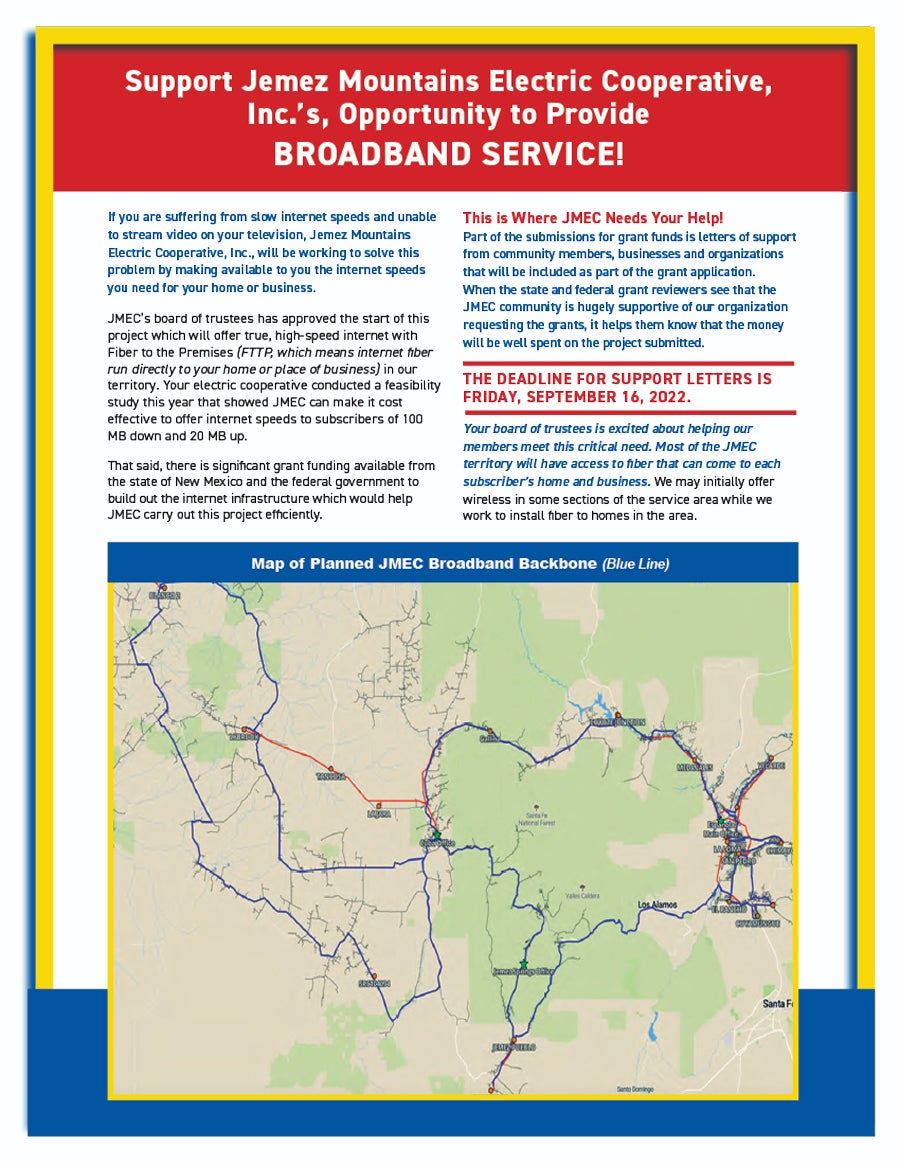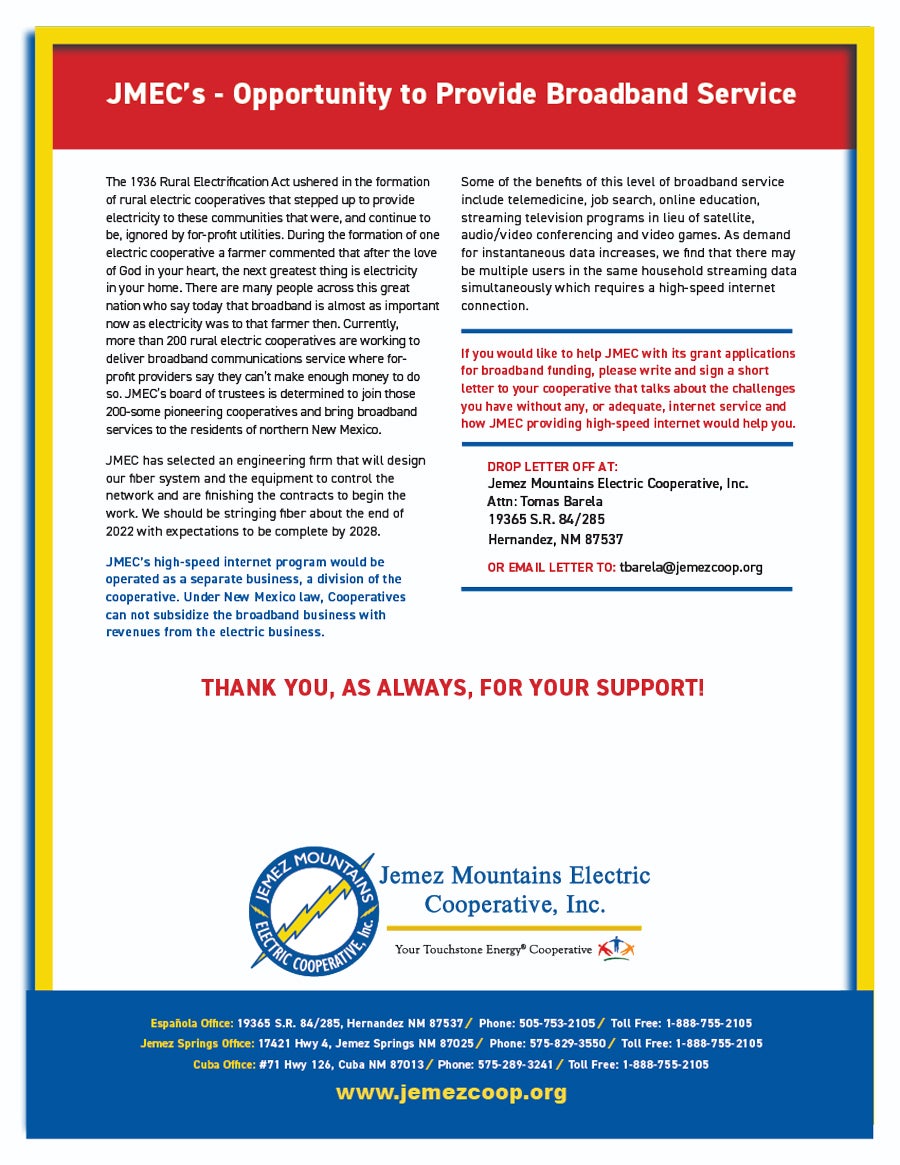 Thursday | September 1, 2022